Our School of Creative Arts and Design is renowned for the high standard of work produced by students, which is regularly exhibited in art galleries across the region.
The School of Creative Arts and Design at Pendleton Sixth Form College has a rich history of educating future artists and designers in preparation for a career in the creative industries. Our reputation for excellent progression and employability opportunities is reflected in our extensive list of alumni working across the creative sector. Students have access to a range of specialist art rooms, 3D workshops, printmaking facilities, computer suites, industry and domestic sewing machines and dedicated base rooms and gallery spaces to allow development and the chance to exhibit work throughout the year.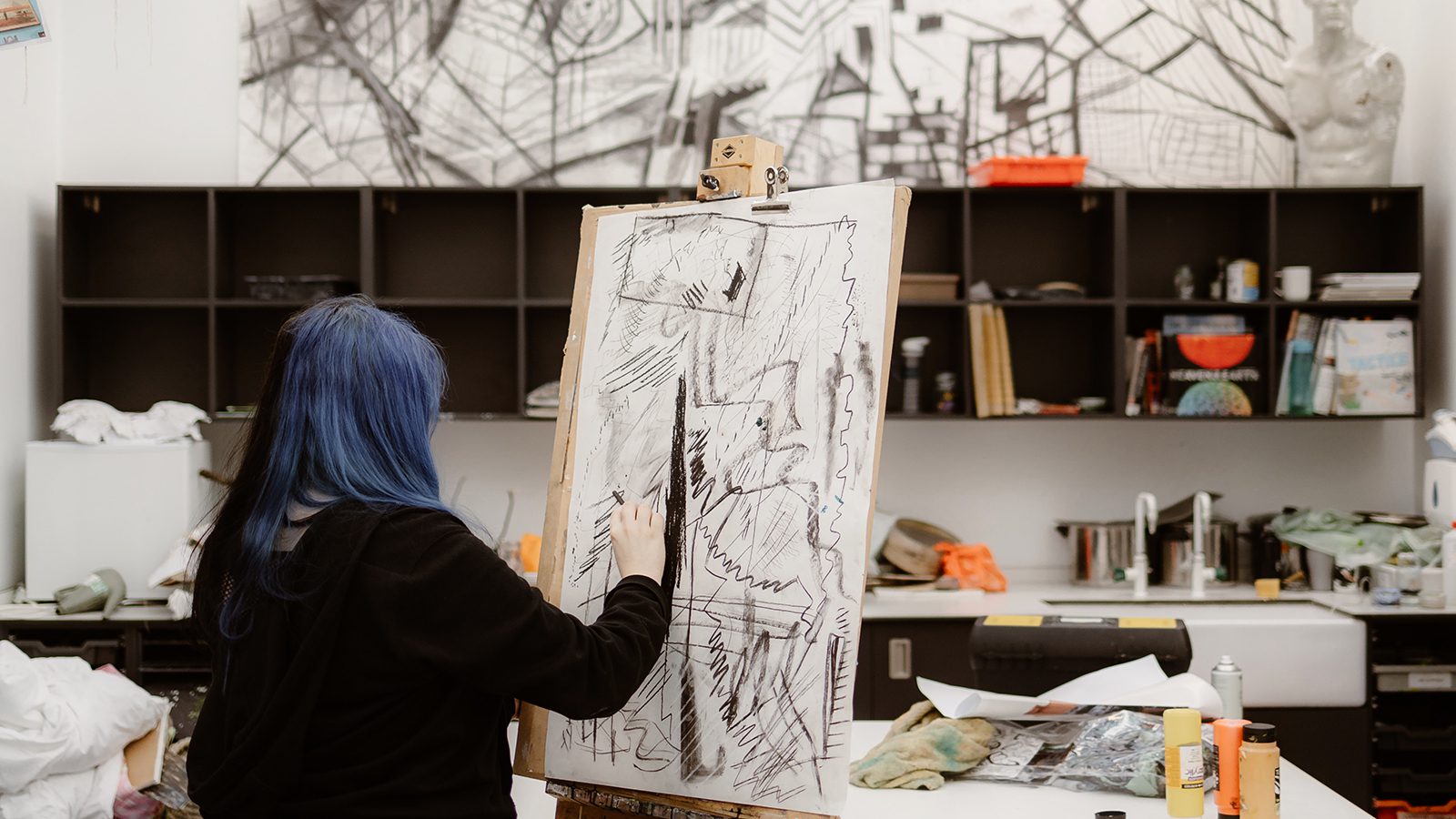 How to apply
Navigate to one of the course areas under 16-23, Higher Education or Adult and select the area you would like to study.
Find the course you are interested in and click the "Apply" button at the bottom of the page.
Repeat steps 1 & 2 for each course you want to apply for all applications can be found in "My Applications".