PARENT PORTAL
Parent Portal will give you access to your son's or daughter's information during the application process and when enrolled at the College. This information includes:
Personal Details
Application Information
Enrolment Details
Attendance
1.
After Clicking the button above select: "Submit An Account Request"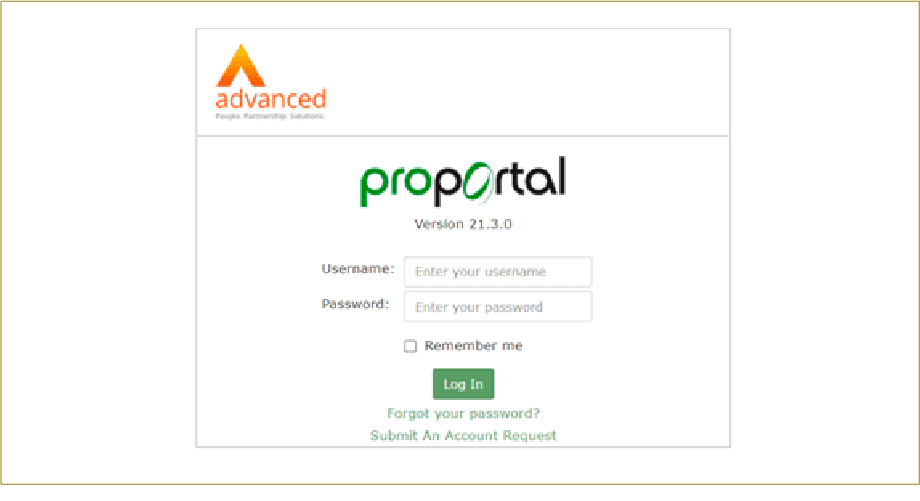 2.
Complete the form entering your son's/daughter's Student Ref number and date of birth. The reference number will be included in all communication and commonly begins with an S or the numbers 13.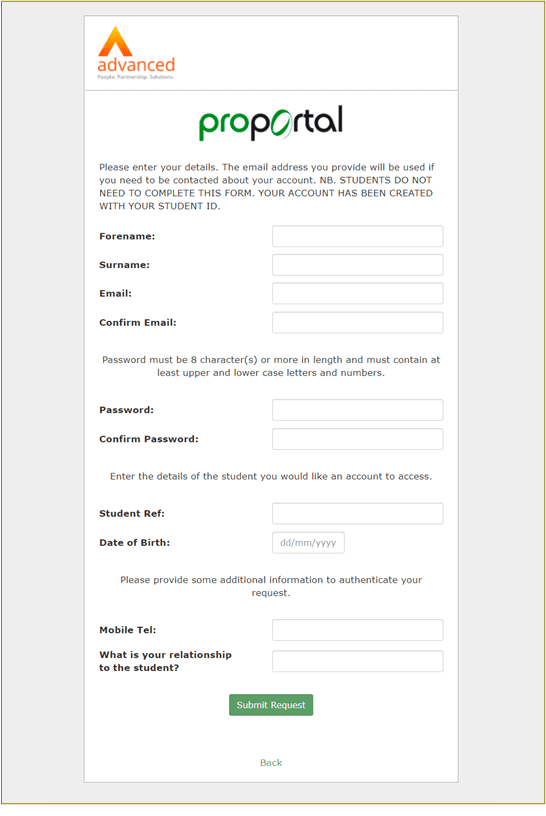 3.
On completion of the form you will see the following (see right)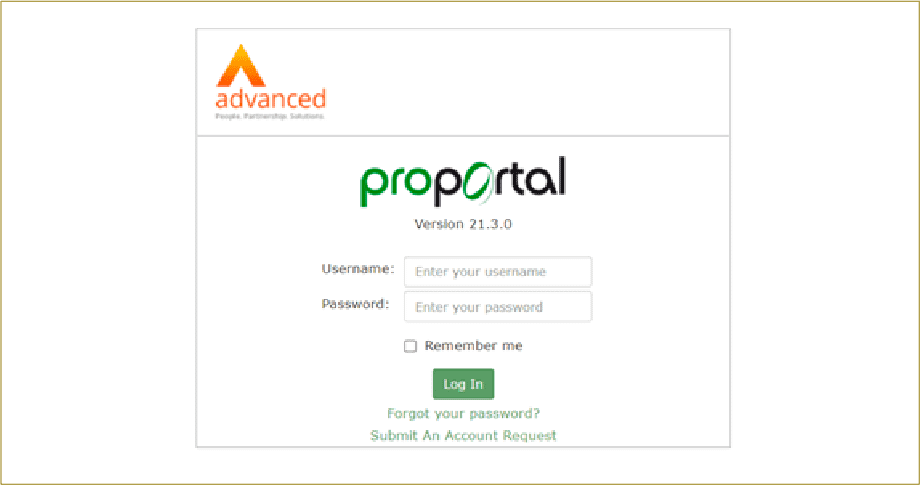 4.
Confirmation email and email address authentication
An email will be sent to the address you specified in the form asking you to verify your email address. Click the link.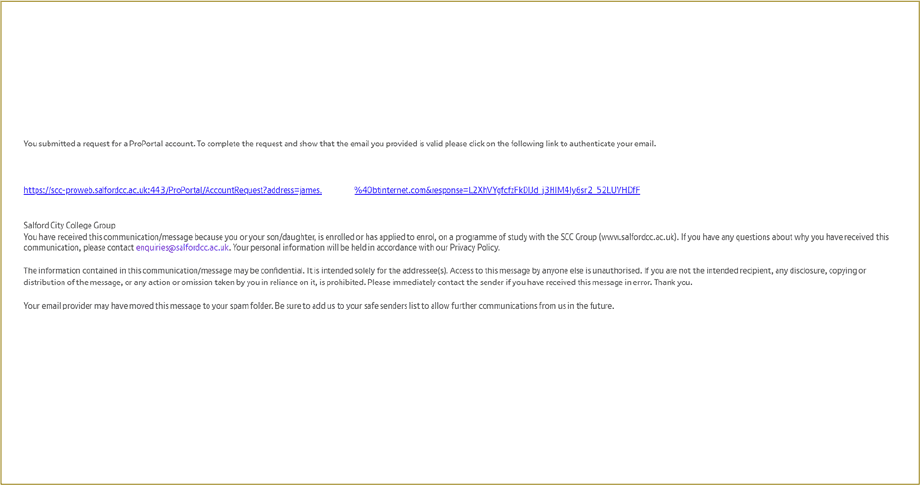 5.
When you click the link you will be taken to the following confirmation page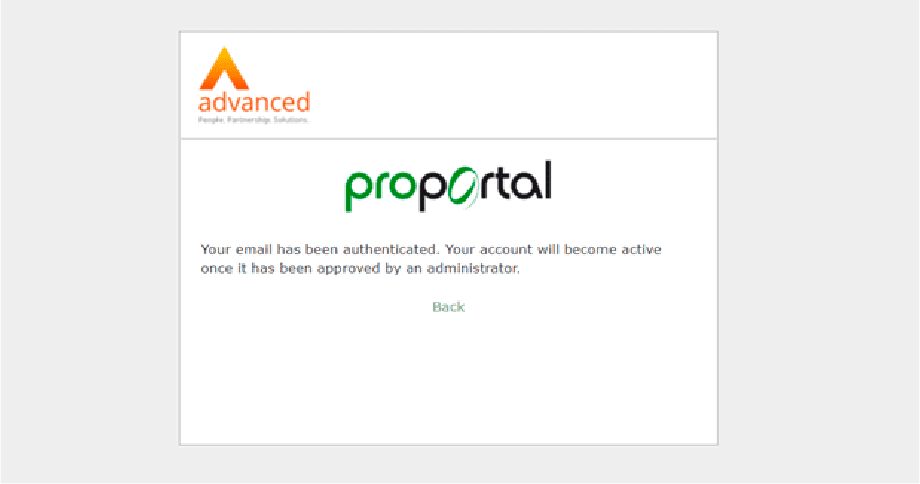 6.
At this point the College admin team will check and validate your account linking it to your son/daughter.
Staff will use the information you have provided to check that you are a named contact in our system.
If you are not, the request will be rejected.
If your account request is rejected, you will receive an email informing you.
In order to correct this, your son or daughter will need to update their contacts using the student intranet or applicant portal. Once this is done you will need to submit a new account request.
When your account is approved you will receive the following email confirming activation.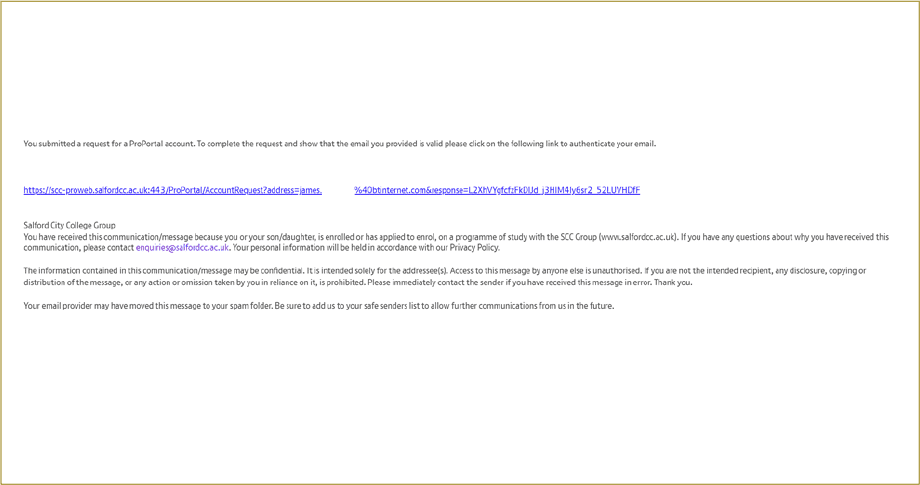 7.
You can now log-in to your account using your email and password.
The login page can be accessed from the link in your activation email or the College website.
Once logged in you will see the following screen.
Click on the student to access their details.